Explore the Styles to Meet your Match
Our Iron Baluster Guide is the Resource You Need to get Inspired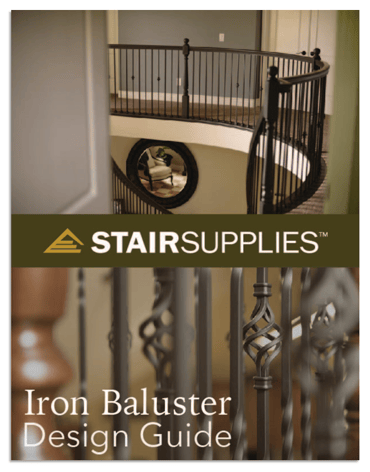 Want to add iron balusters to your stairway?
We've compiled projects photos, design suggestions, and product information into a concise visual guide to help you create your iron baluster gameplan.
Our Iron Baluster Guide will:
Highlight each of the 9 style groups of iron balusters, and their finish options.
Provide suggestions for mixing and matching iron balusters to create appealing patterns.
Show finished project photos to help you envision the results in a real home.