Get It Right The First Time
Our Cable Rail Project Guide is the Resource You Need to Get Started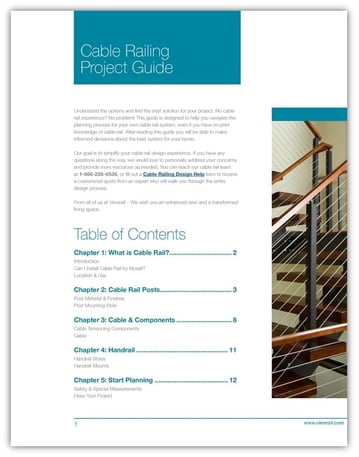 Love the look of cable rail but don't know where to start?
Do not worry! We've compiled all the most important information that you need to know in one handy place so that you can make an informed purchasing decision.
Our Cable Railing Project Guide will:
Explain the basic elements of cable rail systems.
Educate you about various styles of railing and the pros & cons of each.
Walk you through the planning process so you know what you need.
Provide helpful tips along the way for staying within your budget.